Hey Dolls,
Here is outfit #3!

I hope these suggestions have helped you during this crazy weather.

I know it can be difficult to dress fashionably when you know it is going to rain on your parade!

Nonetheless, it can still be manageable and work in your favor.

As you have seen, during time of rain it is time to have fun with floral prints, sweaters, coats, etc.

Don't let the weather bring you down.

Challenge it and rebel! It seems as though it is sunny one day and rainy the next! Will it stay that way? I sure hope not! I'm ready for my spring. I can't wait to throw on a floral romper without being afraid of the weather.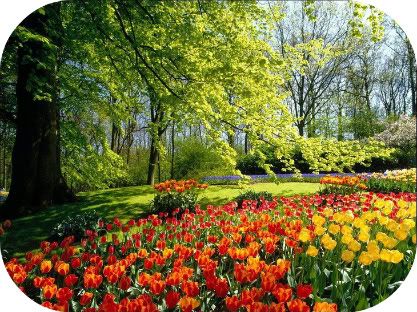 One of my favorite items during the spring season is the romper. I discovered them last spring and at first was a bit hesitant on trying one on, but I did and I loved it! They are light weight and extremely comfortable.


Rihanna rocking that floral romper!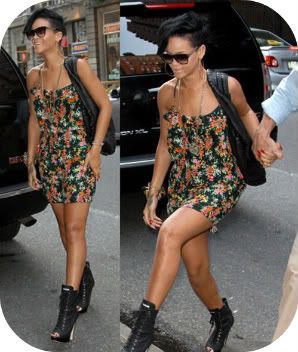 Here is an outfit designed in case of that rainy weather!

Outfit Take #3 (Flowers for my Grandmother)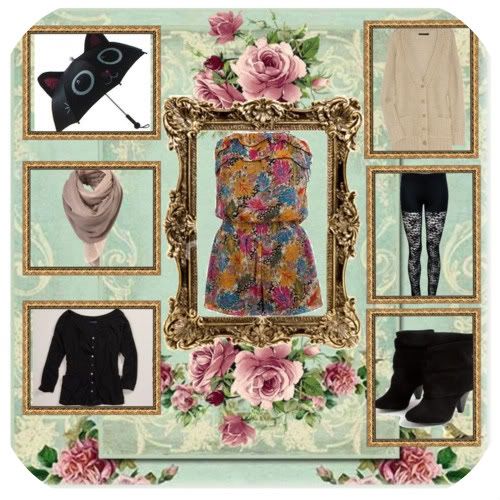 Like I said, floral rompers are big hits during the spring time!
Wear a long sleeve under to keep you nice and warm.
Try mixing a bold print with a nude long cardigan to tone down the color.
Some lace leggings will spice up the look while keeping your legs cozy.
Ankle booties go great with rompers because they elongate your legs.
Don't forget your neck warmer and a cute umbrella!

Where can you get one?


(Forever21.com)
From left to right: First, "Flowers and Ruffles Romper" 22.80, Second, "Blooming Buds Romper" 22.80